TVS Jive on Rent in Pushkar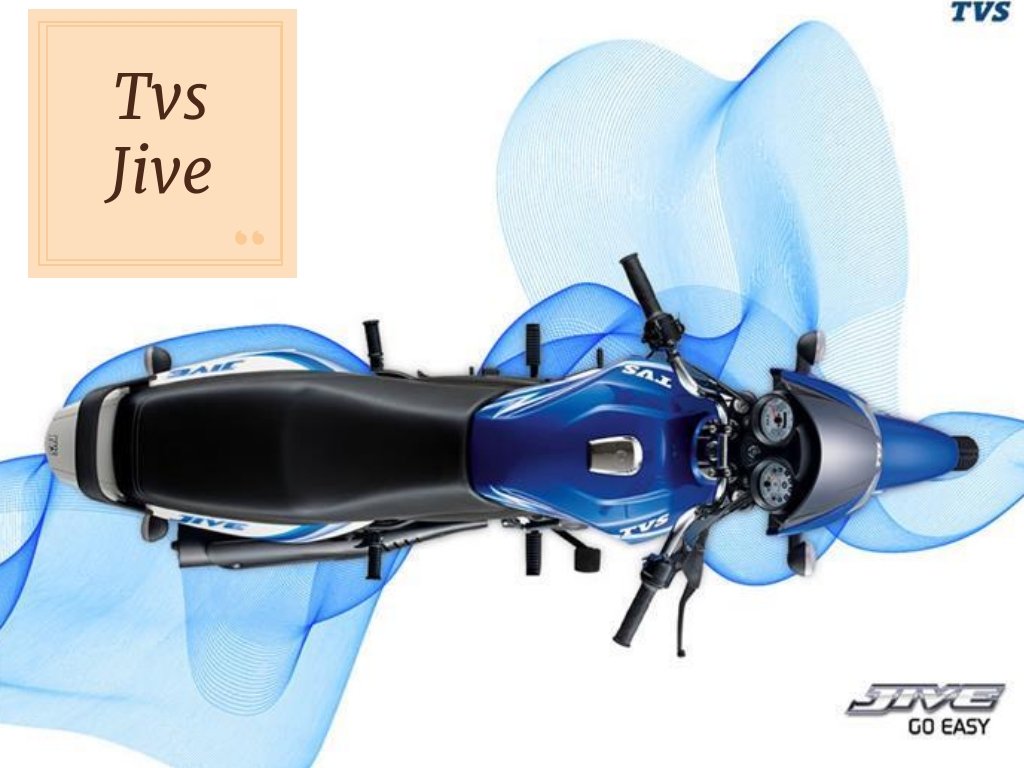 A unique feature of TVS Jive bike is its anti-stall mechanism which makes smooth riding possible at low speeds even in high gears, without the engine shutting off. This is not possible in bikes with the regular clutch system
The new TVS Jive is a 110 cc engine bike featuring rotary gear technology and an automatic clutch. The TVS Jive's four speed engine delivers a solid four stroke performance with 8.1 Bhp @ 7500 rpm and a torque of 8.1 Nm @ 5500 rpm. The new TVS Jive bike has a light weight at 110 Kgs which makes it convenient to handle. Alloy wheels complement the bikes wheelbase of 1260 mm which makes cornering and maneuvering effortless. The bike has a fuel tank capacity of 12 litres with two litres as reserve.
The key feature of the new TVS Jive motorcycle is the absence of the clutch lever, making riding on this motorcycle a hands free gear shift experience. The bike therefore can be ridden by almost anyone who has a sense of balance as there is no need for manual clutch-gear co-ordination while shifting.
Book Your TVS Bike at Pushkar, Rajasthan
Book Now
Booking Never made so easy! Pay only the Rent ! And Security Deposit later on the day of renting!

Upload Documents
Driving Licence - Passport or Voter ID or Aadhar Card

Get Confirmation
Confirmation message will be instantaneously delivered to your mail box!
Terms & Conditions:
Security deposit Rs. 5000/- (Five thousand Rs) for Indian and 10000/- (Ten thousand Rs.) for Foreigner rent will be levied at the time of renting of bike i.e. at the beginning of rent period. In case of any disputes subject to Jurisdiction only.
Documents Required
Original Driving License
One Address Proof (Other than Driving License)
One Passport Size Photo
Passport,Visa must be with Foreigner.