Tvs Pep+ on Rent in Pushkar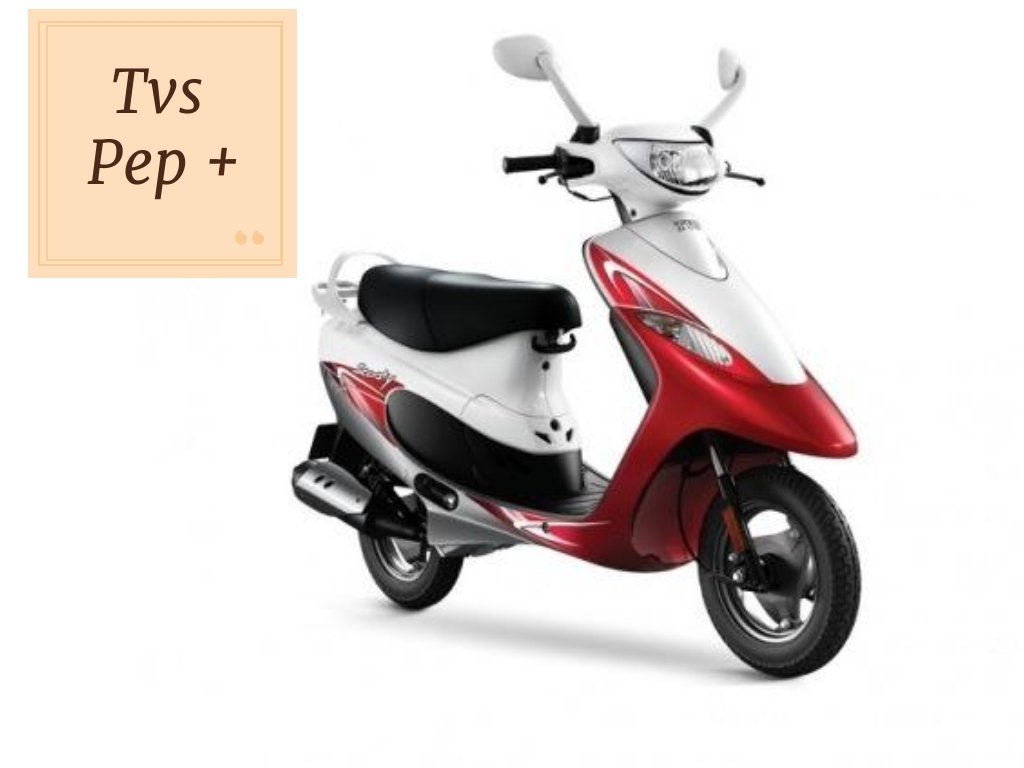 Scooty in India is synonymous with light, low-powered bikes. That means if you are looking for a small, light, cheap bike to run errands, or gift your girl or wife, you are looking in the right direction. It is all that and with the new graphics, a bit more. You would do yourself no great favours if you choose not to look and test drive this one if you are in the market for something like this.There are many variants of Scooty itself. Not to mention options from every other manufacturer, but they all have a bit more weight. You can look at some option from the manufacturers who make electric bikes.
The Scooty makes 5 bhp, but with a kerb weight that is less than 100 kgs, it does not seem to be as bad as the figures on the paper suggest. The progress is decent if not brisk. But considering the Scooty will mostly find its use in city, it should do pretty well.Remember though performance will vary quite a lot if two-up riding is done.
The engine is a paltry 88cc and 5 bhp effort. And it features a CVT transmission. Which means it is a twist-and-go scooter. The engine is fairly smooth and the transmission is glitch free. All in all, while the engine and transmission are nothing to write home about in isolation, but together they work smoothly to give you a good ride, especially in the stop and go situation that this scooter will mostly find itself in.
Book Your Tvs Pep+ at Pushkar, Rajasthan
Book Now
Booking Never made so easy! Pay only the Rent ! And Security Deposit later on the day of renting!

Upload Documents
Driving Licence - Passport or Voter ID or Aadhar Card

Get Confirmation
Confirmation message will be instantaneously delivered to your mail box!
Terms & Conditions:
Security deposit Rs. 5000/- (Five thousand Rs) for Indian and 10000/- (Ten thousand Rs.) for Foreigner rent will be levied at the time of renting of bike i.e. at the beginning of rent period. In case of any disputes subject to Jurisdiction only.
Documents Required
Original Driving License
One Address Proof (Other than Driving License)
One Passport Size Photo
Passport,Visa must be with Foreigner.