Tvs Jupiter on Rent in Pushkar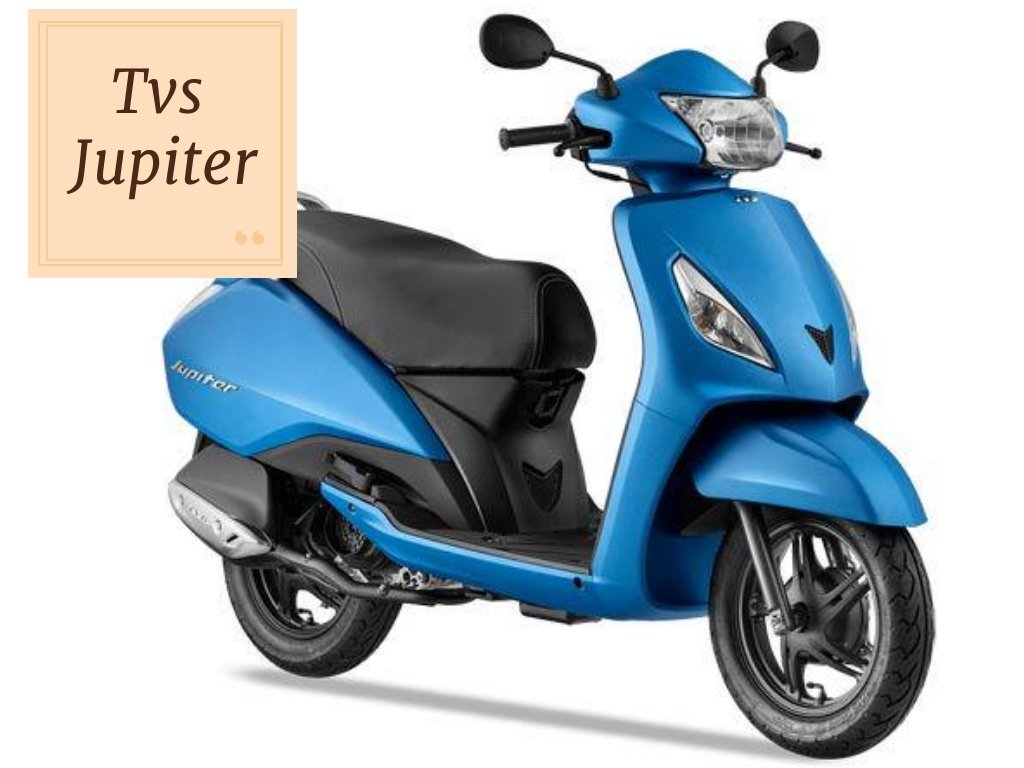 The high performance 110 cc CVT-i Engine generates a power of 8.2 PS and its CVT-i technology delivers the best-in-class combination of power & fuel economy. Those desiring more involvement can take advantage of the "Power" mode to let you get the most power out of the vehicle's high revving engine.
NO DREAM TOO BIG, NO DESTINATION TOO FAR. While part of the job of TVS Jupiter is to produce an enjoyable ride, its primary function is to get you comfortably & efficiently where you're going.TVS Jupiter powered with CVT-i Tech churns out Best-in-Class mileage.
The meticulously planned, luxuriously tailored components afford both rider & pillion the ultimate in personal space.TVS Jupiter has the largest leg space (375mm) amongst all scooteRs. Ride comfortably and store more.
Book Your Tvs Jupiter at Pushkar, Rajasthan
Book Now
Booking Never made so easy! Pay only the Rent ! And Security Deposit later on the day of renting!

Upload Documents
Driving Licence - Passport or Voter ID or Aadhar Card

Get Confirmation
Confirmation message will be instantaneously delivered to your mail box!
Terms & Conditions:
Security deposit Rs. 5000/- (Five thousand Rs) for Indian and 10000/- (Ten thousand Rs.) for Foreigner rent will be levied at the time of renting of bike i.e. at the beginning of rent period. In case of any disputes subject to Jurisdiction only.
Documents Required
Original Driving License
One Address Proof (Other than Driving License)
One Passport Size Photo
Passport,Visa must be with Foreigner.