Hero Maestro on Rent in Pushkar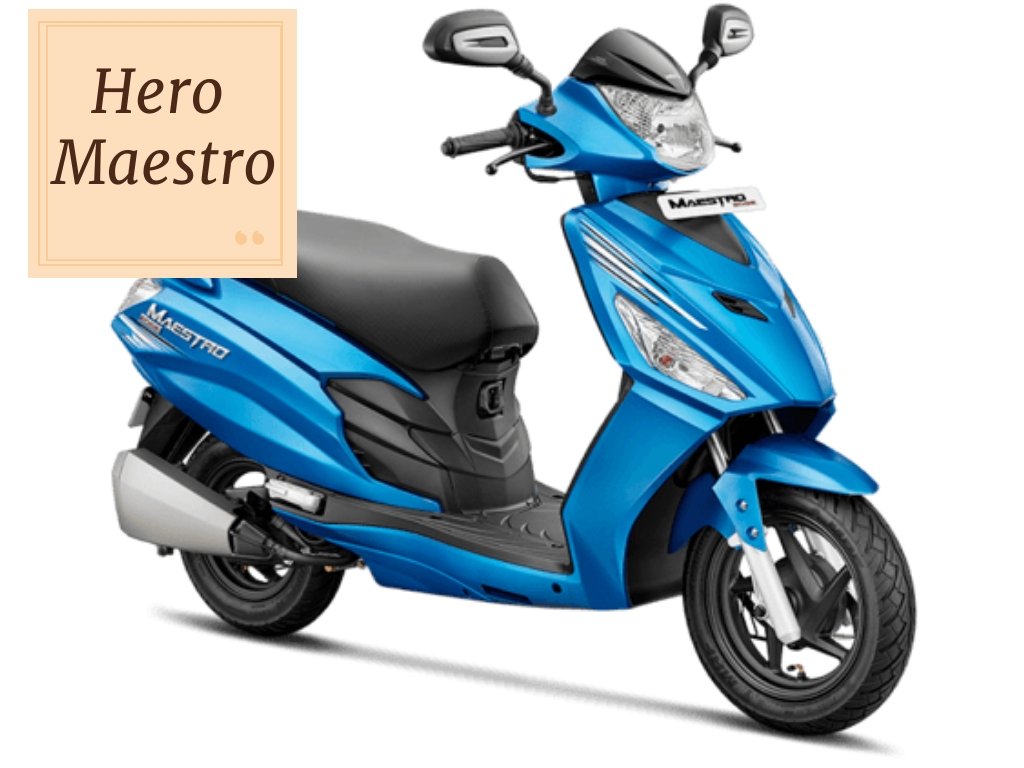 Hero Maestro is automatic and easy to use bike on rent. We have 150+ bikes so you can come and take your bike on rental services in Pushkar. call us at +91- 9828786332 There are a few of shops in Pushkar which offer motorcycles for rent and most probably they will have Royal enfields and Thunderbird as well. Rented Motorbikes and scooters are the latest and the hottest medium to enjoy beautiful Ajmer Pushkar to its fullest. If you really want to discover your holidays at Ajmer Pushkar, We strongly suggest opting for a motorcycle or scooter. Currently there is only one motorbike & scooter rental service provider – "Pushkar Bike Rental Service" – all other providers are agents of this service therefore it is advised to book your bikes & scooters directly from the main office and save on extra booking agent commissions
Honda had made a great impact in the revived Indian scooter segment. This meant that its erstwhile partner Hero Moto Corp couldn't be left far behind and for this purpose introduced the Hero Maestro. The new scooter was shared the engine and cycle parts with the Activa but what set it apart was a revised body style to differentiate both the products. The Maestro has been marketed by the country's largest two-wheeler manufacturer as a male oriented scooter while the Hero Pleasure is focused on the fairer sex. For this purpose, the scooter features generous dimensions to add muscle.
Book Your Hero Maestro at Pushkar, Rajasthan
Book Now
Booking Never made so easy! Pay only the Rent ! And Security Deposit later on the day of renting!

Upload Documents
Driving Licence - Passport or Voter ID or Aadhar Card

Get Confirmation
Confirmation message will be instantaneously delivered to your mail box!
Terms & Conditions:
Security deposit Rs. 5000/- (Five thousand Rs) for Indian and 10000/- (Ten thousand Rs.) for Foreigner rent will be levied at the time of renting of bike i.e. at the beginning of rent period. In case of any disputes subject to Jurisdiction only.
Documents Required
Original Driving License
One Address Proof (Other than Driving License)
One Passport Size Photo
Passport,Visa must be with Foreigner.